The Best Used DODGE Engines, Transmissions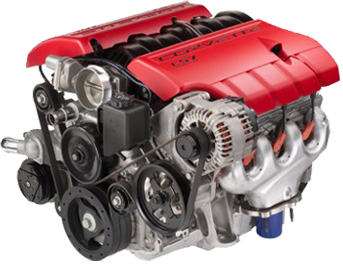 The number of cars on the road has gone up exponentially in the past few years, and unfortunately, so have the number of accidents. While we would all feel sorry for the victims of these accidents, there would be a few who would think about what happens to the car. In most cases, once the insurance company has taken account of everything, the car is sent to a junkyard or a salvage yard. And this is where, we source some of the finest used Dodge engines from!
We are All Replacement Engines and when you come to us with your need for a replacement Dodge engine you can be sure that you have little else to worry about. As a matter of fact, one phone call is all that it takes to have the perfect engine delivered, right to your doorstep. Give us a call, tell us what your VIN is and what your address is, and after that, you can simply sit back and relax.
For More Information, Call Us Now!
1-888-373-4951
When you give us your VIN, which stands for Vehicle Identification Number, we will be able to locate all the information we need to find you your perfect engine. This one number will allow us to gather vital information including the exact model of your Dodge, which year it was manufactured in and most importantly, what type of engine it runs on. Whether your Dodge runs on a diesel engine or a gas fuelled one, we will be able to find the perfect engine for your car, which will ensure that your car is back to top running shape in no time.
Used DODGE Engines
The moment we take your order our team jumps into action and starts talking to our entire network, in an attempt to locate the desired used Dodge engine. Our network includes used engine dealers, auto recyclers, salvage yards and dismantlers, each of whom has proven that they are reliable and trustworthy. These dealers source engines from old cars or vehicles that might have been in accidents, and refurbish these engines to make sure they are as good as new.
When an engine is received, it is taken apart, piece by piece – this not only allows the engineers to ensure that the engine is thoroughly cleaned out, but also if there are any defective parts. If any such defective parts are found, they are immediately replaced and then the engine is put back together, becoming as good as new. Every rebuilt Dodge auto engine that we sell has been refurbished to offer superior performance and ensure that it offers great mileage. We also ensure that we provide you with vital information such as information regarding the history of the vehicle and the number of times it has been serviced. In addition, we will also be able to tell you more about the accurate mileage.
Rebuilt DODGE Engines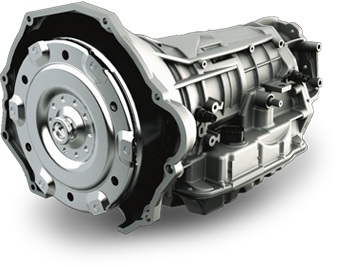 A remanufactured Dodge engine purchased through All Replacement Engines will come with its own set of paperwork including a proper warranty. The warranty shows how confident we are about the engines we sell. Once we have the engine and the paperwork ready, we will have the engine shipped to the address you specify and that without charging an extra cent for the same.
Over the years, we have functioned with one aim in mind – making our customers happy. This is why, we source engines from legitimate and genuine dealers, ensure that they are all in good condition and priced in a way that will certainly make you happy. The reason we would like to believe that we have been successful is because a major percentage of our clients are those who return to us with requirements, because they are happy with their first interaction with us!
Call Us Now!
1-888-373-4951
Used Dodge 400 Engine
Used Dodge Aspen Engine
Used Dodge Caravan Engine
Used Dodge Charger Engine
Used Dodge Dakota Engine
Used Dodge Dart Engine
Used Dodge Durango Engine
Used Dodge Journey Engine
Used Dodge Mirada Engine
Used Dodge Nitro Engine
Used Dodge Raider Engine
Used Dodge Spirit Engine
Used Dodge Stratus Engine
Used Dodge Truck- 250 Series (1981-1993) Engine
Used Dodge Truck- 3500 (1994 up) Engine
Used Dodge Truck- D50 Series Engine
Used Dodge Truck- Rampage Engine
Used Dodge Van (Full Size) Engine
Used Dodge Viper Engine
Used Dodge 600 Engine
Used Dodge Avenger Engine
Used Dodge Challenger (Chrysler) Engine
Used Dodge Colt Vista Engine
Used Dodge Cricket Engine
Used Dodge Daytona Engine
Used Dodge Dynasty Engine
Used Dodge Lancer Engine
Used Dodge Monaco (1990 up) Engine
Used Dodge Rampage Engine
Used Dodge Ramcharger Engine
Used Dodge ST Regis Engine
Used Dodge Truck- 400 Series Engine
Used Dodge Truck-350 Series (1981-1993) Engine
Used Dodge Truck- 450 Series Engine
Used Dodge Truck-4500 Series Engine
Used Dodge Truck- Dakota Engine
Used Dodge Verna Engine
Used Dodge Van (Caravan) Engine
Used Dodge Other Engine
Used Dodge Aries Engine
Used Dodge Caliber Engine
Used Dodge Challenger (Mitsubishi) Engine
Used Dodge Colt Non-Vista Engine
Used Dodge D50 (see also Plymouth Arrow Truck) Engine
Used Dodge Diplomat Engine
Used Dodge Intrepid Engine
Used Dodge Magnum Engine
Used Dodge Neon Engine
Used Dodge Omni Engine
Used Dodge Shadow Engine
Used Dodge Stealth Engine
Used Dodge Truck-150 Series (1978-1993) Engine
Used Dodge Truck- 1500 (1994 up) Engine
Used Dodge Truck- 2500 Series (1994 up) Engine
Used Dodge Truck- 5500 Series Engine
Used Dodge Truck-Forward Control Engine
Used Dodge Van (Sprinter 2500) Engine
Used Dodge Van (Sprinter 3500) Engine
For More Information, Call Us Now!
1-888-373-4951